IMETECH Power Transmissions is proud to present its new gearboxes for the recycling industry.
These gearboxes drive primary shredders intended for shredding and separating:
organic and inorganic waste
plastic and rubber
wood
minerals
scrap and light metals
The gearboxes presented are the evolution of previous models: IMETECH is constantly working to provide the customer with increasingly powerful, efficient and reliable products for recycling applications.
The CHALLENGE
While designing the GT gearboxes, we faced many challenges:
variable and extremely harsh operating conditions
variability in terms of speed, torque and direction of rotation
presence of shocks and load peaks due to shredding dynamics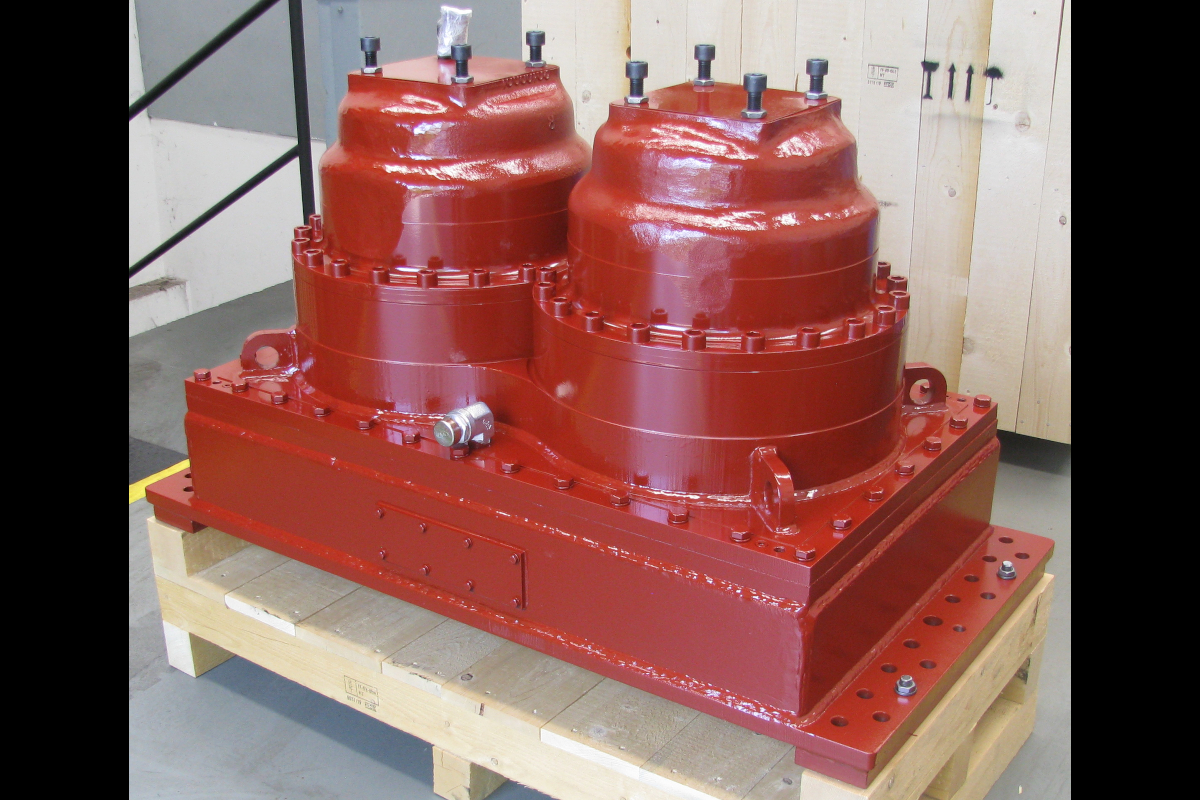 IMETECH's Solution
After a long process of evaluation of different design solutions and an analysis of critical points of previous models, our engineers planned the new GT gearboxes.

The prerogative of these gearboxes is a high power density: the ability to transmit highest power and torque for processing various types of waste, while maintaining compactness and reduced dimensions.
GT gearboxes: a custom solution for every user of shredders
IMETECH's GT double-shaft planetary gear Series has different sizes and versions:
1 or 2 planetary gear tower, depending on applied power;
synchronous and asynchronous motion of output shafts, with the same common housing
connection for different types of hydraulic motors, in terms of brand and displacement
different gear ratios, depending on the customer need
GT Series boasts outstanding technical features:
output speed up to 46 rpm
input speed of more than 4000 rpm
high output torque up to 500.000 Nm
installed power of more than 700 HP